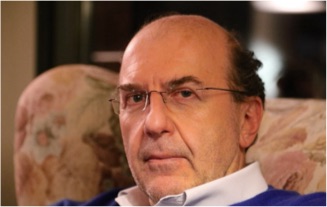 Corrado Ariaudo, born in Ivrea in 1960 and graduated in Economics at the University of Turin, began his career at Ernst & Young, then working since 1986 in Olivetti in Italy and abroad for 17 years, as responsible for restructuring projects, auditing, investor relations, Managing, Finance and Control Director, then as General Manager was directly involved in the main operations for the Group in the process of transformation from IT to telecommunications, such as:
telecommunication sector: from the first private mobile telephony licence (in 1994) and the subsequent creation of Omnitel and Infostrada, up to the takeover of Telecom Italia SpA (in 1999);
IT sector: management of different operations followed in the mainframe of IT restructuring projects;
gaming industry: development and listing of Lottomatica (2001), then controlled by Olivetti.
Ariaudo leaves Olivetti in 2002 before the merger with Telecom Italia, pursuing own business activities; in 2005 he works as co-founder in the constitution, fund raising and listing of the investment company M&C SpA, which he managed for 5 years.
In 2010, Ariaudo leaves M&C and invests directly in the control of Comital SpA – current Cuki Cofresco Srl – assuming the executive responsibilities in the industrial and financial restructuring plan agreed with the financing banks, realizing the development and re-launch of Cuki as a leading company in food packaging.
The restructuring project, pursued with determination through years characterized by difficult market conditions, was completed respecting all commitments with the financing institutions in August 2018, with the sale of Cuki to Melitta Group; operation which represents a relevant recognition of the results and value achieved by Cuki, by an important multinational company charaterized by a long industrial tradition.